The police officer in charge of security at the U.S. Capitol during the January 2021 protests has warned of a potential repeat of the violence.
On the second anniversary of the day that shocked the nation, Chief Steven Sound told Sky News: "My concern is that the failure that happened on January 6, the security failure itself could lead to another attack, whether domestic or not. Yes, or this is foreign.
"We missed all the signals that were supposed to tell us this was coming. The security structure failed miserably."
Mr Sander resigned within hours of the protests. Five of his officers were killed in the violence and 140 were seriously injured.
as the head of the police force with jurisdiction House of Parliament Hill, he was criticized for failing.
Two years on, he says intelligence lapses from inside and outside his department, combined with a fallback request he himself declined, made his job impossible.
"Intelligence is a disaster. We now know that there is significant intelligence that an attack on the Capitol was being coordinated and it didn't fall into the right hands. I found out after January 6th."
"Lessons must be learned from January 6 to apply to future events," he said.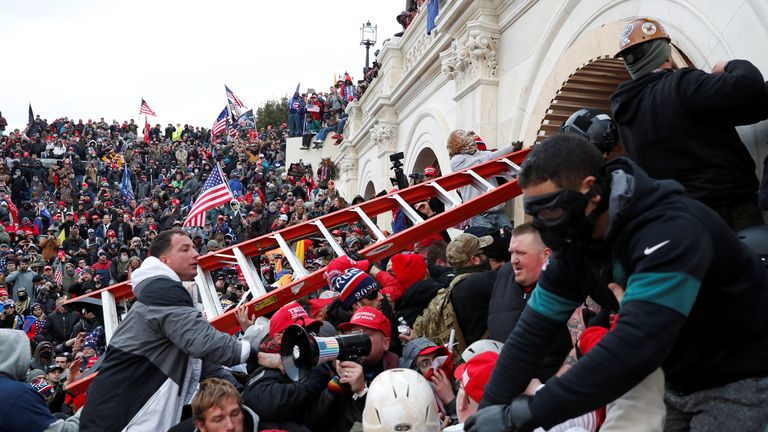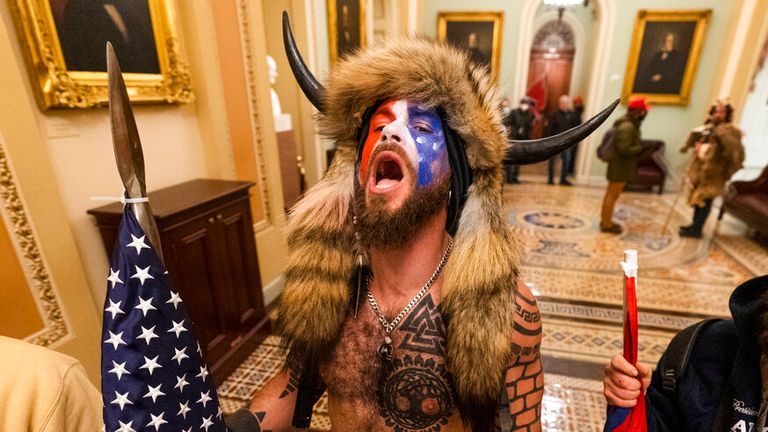 Mr Sander insisted he did not want to be seduced by the political divisions exposed by the events of January 6, but did make one pointed comment.
"We're a very divided country right now and I blame politicians on both sides. Words, not being able to work with your fellow politicians just set the standard that Americans are emulating.
"They need to grow up and act like adults."
"My deepest memory is… I looked up and saw hundreds of people coming"
Reflecting on the events of that afternoon in January, Mr Sund said: "It was a tough, tough, dark day. My best memory is at 12.53pm, I was in the command center…someone yelled 'there's a big crowd Approaching our Western Front". I looked up and I saw this group of hundreds crossing the Garfield circle and then another group crossing the peace circle and approaching our police line on the sidewalk."
He continued: "What struck me was how quickly those crowds became violent towards my officers at the barricades, slammed into them, pulled the barricades, pulled the officers off and started punching the officers. I've never seen that This situation "It's a reaction in my life. It was very violent and I felt like my body was being pounded, and I still feel that way sometimes today. "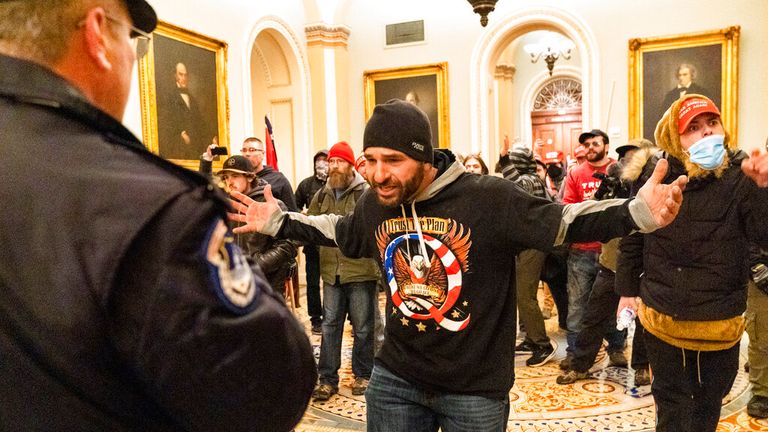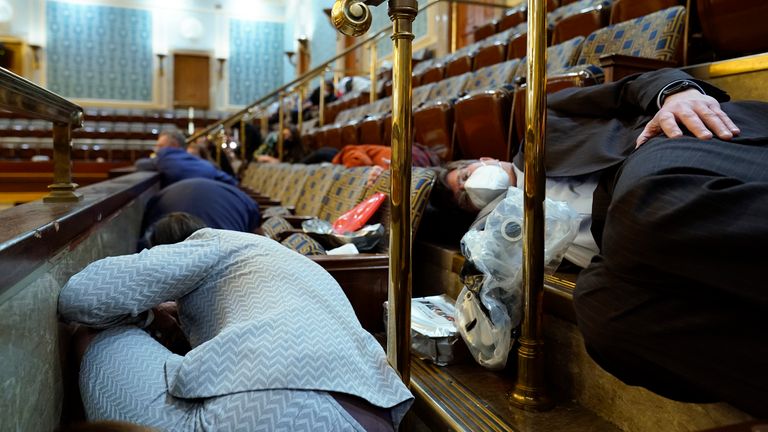 Describing his backup request, he said: "When we were under attack, I went to request the National Guard and faced a 71-minute delay while the Capitol Police Committee, two armed sergeants, was discussing making a decision… . . . "
"And then I have to wait three and a half hours for the National Guard to arrive because the Pentagon, like the Army sergeant, doesn't like the way the National Guard looks at the Capitol…" he said.
"So they delay, delay, delay. We have 150 National Guard soldiers in all the riot gear on the streets of Washington, D.C., and they're not going to move them half a mile, two miles to tell me."
The former police chief expanded on his criticisms, particularly of the Department of Defense, in his book "Courage Under Fire."
Subscribe to daily podcasts on Apple Podcasts, Google Podcasts, Spotify, Speaker
"I think about it every day"
In response to criticism, Pentagon officials referred to Announcement schedule Detail the military plans for the day.
At the White House, a small ceremony was held on the anniversary of the day.
President Biden awarded the Presidential Citizenship Medal to individuals who defended the Capitol and others the White House praised for "demonstrating courage and selflessness in a time of peril to our nation." They include police officers, election workers and officials at the state and local levels.
read more:
Trump files lawsuit over police death after U.S. Capitol riot
Still not enough votes for Kevin McCarthy to become US House Speaker
Trump involved in 'multiple conspiracies' to overturn election results
"I miss being a police officer…" Mr. Sand said, sitting on the steps outside the Capitol.
"I miss being here. I love the men and women of the Capitol Police. I think about it…I think about it every day. I don't know if I'll ever wear the badge and the uniform again, but I gotta miss it. It does…it It had a big impact on me, but it had a big impact on every single officer who was there that day."